Our Cosmetic Dentistry Services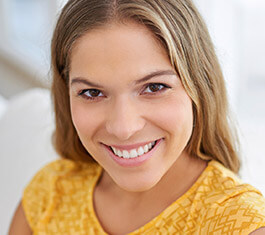 Most people want a whiter, straighter smile. After all, studies show that people with beautiful teeth are perceived as more confident, more successful, more attractive, and even younger. If you've been struggling with your self-image due to unsightly cracks, spaces, or stains, please call for an evaluation and discussion of options. With the help of our transformative cosmetic dentistry services, we can create stunning results for your smile!
At-Home Whitening Kits
If your teeth don't happen to be as bright as they once were, there's still hope for regaining their former beauty. At-home teeth whitening from our Lewisville office can improve your enamel by several shades at a gradual and comfortable pace. We'll provide you with high-grade bleaching gel and customized oral trays – all you have to do is wear both together for a predetermined period of time. You can fit your treatment into your schedule, and it's easy to do in the comfort of your own home. Some patients even start to see a change after a couple of applications, with the most dramatic results occurring after a couple of weeks.
An in-office option is also available for patients who want the same, gorgeous results in a much faster timeframe. Before pursuing any teeth whitening treatment, even over-the-counter products, please discuss your interest with Dr. Wakefield. Teeth whitening will affect crowns and other restorations in a much different way than natural enamel, so it's important to know all of the facts beforehand.
Veneers
Do you suffer from a smile that's plagued by several cosmetic flaws? In these cases, undergoing multiple services to correct all of these issues can be a long and costly process. Instead, wouldn't it be nice if you could just give your look a do-over? Veneers can accomplish this goal in an ideal manner. Crafted from high-quality, wafer-thin dental porcelain, Dr. Wakefield can design your new veneers to complement your existing smile while also making any precise changes you'd like to the shade, size, shape, or length of certain teeth. After receiving the finished product and removing a small amount of your natural enamel, we'll securely bond them, creating a brand-new, polished natural look you'll be proud of.
Tooth-Colored Fillings
For small cavities or defects in teeth, you may want to have a filling placed that's made from high-quality composite resin. Unlike traditional silver amalgam fillings, this material can be precisely shaded to match your natural enamel, giving you a gorgeous, natural-looking result. And while traditional fillings often require natural structure to be removed to accommodate them, tooth-colored fillings actually support the surrounding structure of the tooth, which makes this option much more advantageous for your oral health as well.
All-Ceramic Restorations
Patients shouldn't have to choose between treatments that improve oral health and ones that improve the cosmetic appearance of your smile. You should be able to enjoy the best of both worlds! That's why Dr. Wakefield is happy to offer crowns, bridges, inlays, onlays, and other restorations that are crafted from high-quality, tooth-colored materials like porcelain and other ceramic-like strong materials. Not only do these solutions blend in beautifully with your natural teeth, but they're also more biocompatible. If warranted, we can also remove old silver or gold restorations and replace them with brand-new, aesthetically pleasing ones if you'd like.