Our Specialty Services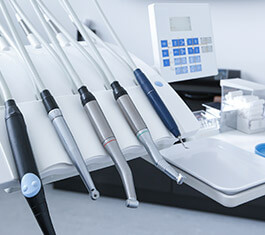 Our dental team believes in going a step beyond for our valued patients. That's why we offer specialty services that you can't find in just any practice, which saves you valuable time that would otherwise be spent traveling to outside offices. Dr. Brian Wakefield is committed to providing you with care that's as convenient, comfortable, and as exceptional in quality as possible!
Periodontal Disease Treatment
Periodontal disease is one of the most common health conditions patients suffer from today, with nearly 75% of adults experiencing a mild to advanced level. While the condition starts out seeming relatively harmless, it can quickly lead to dangerous consequences, such as tissue deterioration and tooth loss. If we determine that you're suffering from periodontal disease during a routine check-up, we can provide guidance and effective solutions, such as more frequent cleanings and an in-depth process known as root scaling and planing, during which we clean between the gums and teeth down to the roots.
Emergency Care Services
Dental emergencies can be terrifying, and they often seem to happen at the most inconvenient times as well. If you or a loved one is experiencing severe damage or pain, please don't hesitate to reach out to our Lewisville team for the help and support you need. In most cases, we're able to see emergency cases on the very same day as your initial call. We can also provide valuable guidance on how to best manage your situation until you're able to reach us.
Additional options include:
Quality toothpaste, mouthwashes, and other oral hygiene products available!
We can't wait to welcome you as our newest, valued patient! Contact the office of Brian Wakefield, DDS today if you have any questions about our available services, or if you'd like to schedule a first appointment for you, family members or friends.