Our Restorative Dentistry Services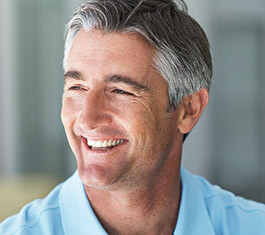 Dental problems can occur at any time to anyone. This is for a number of reasons, whether for an injury, trauma, or presence of decay or loss of supporting bone around teeth. Whatever the case is, our team is here to provide you with the supportive attention and advanced care you need to get you back to normal life quickly. Our available restorative treatment options can treat cavities, structural damage, missing teeth, and much more, restoring your ability to chew comfortably, speak confidently and look great.
Removable Dentures
Dentists have been providing patients with dentures for hundreds of years, and many adults suffering from severe tooth loss still prefer this restorative option because of its convenience and affordability. Dr. Wakefield will customize your new appliance so that it matches your smile's needs as accurately as possible and provides a comfortable, secure and confident fit. While a full denture replaces an entire arch, a partial denture is designed to replace a certain number of missing teeth.
Both of these options are easily removable, allowing patients to clean them thoroughly and sleep much more comfortably. They will also increase your ability to eat while helping you feel much better about your appearance. We're also happy to offer implant-retained prosthesis for patients who are interested in a more sturdy solution!